When multiple devices have been approved to your primary Dapper account, there are a couple of things to be aware of when performing a recovery.
If you haven't confirmed the recovery via email, a new Rescue Kit cannot be generated
When you start the recovery process on any of your devices (ie. primary or secondary) and the recovery is not confirmed via email, if you try to save the kit on a second device – you will be prompted to complete the recovery on the original device. Pending recovery requests which haven't been confirmed via email will be canceled after an hour.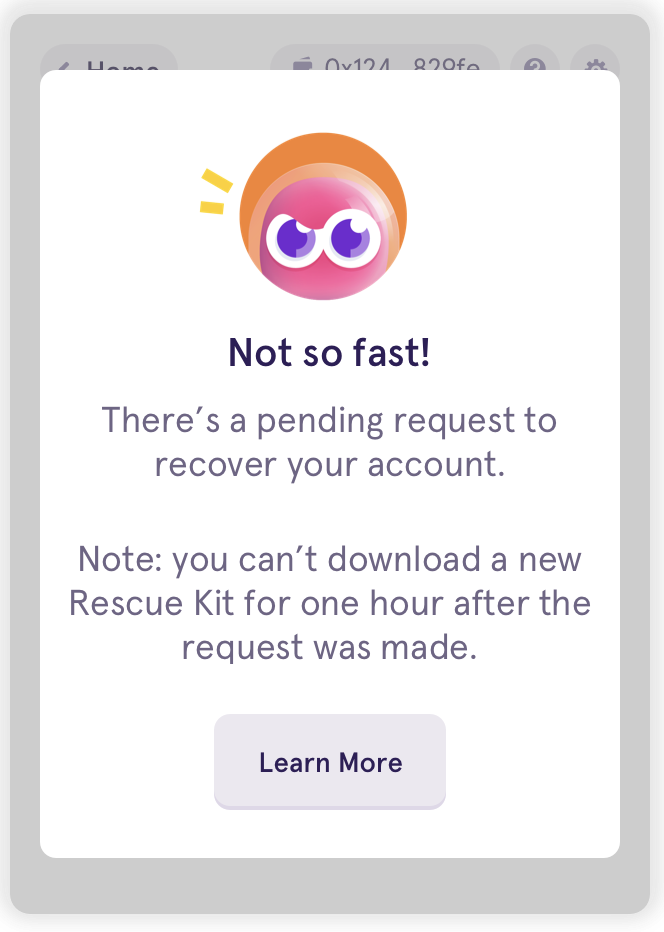 During recovery, do not send a second recovery attempt via another device
If you have confirmed your recovery via email, and your Dapper is showing "Recovery underway!" do not log into your second device and try to send another recovery. If a second request is sent, the recovery will still go through normally, however, you will end up with two different Rescue Kits. One will be valid and the other will not. To save on confusion (or running the risk of deleting the wrong kit!) only attempt recovery on the one device. If you find that recovery is taking longer than normal, please reach out to support@meetdapper.com or you can submit a ticket directly here.