Once you have multiple devices connected to your Dapper account, a time may come when you may need to revoke access for one of those devices. Thankfully, this can be done in the settings menu (gear icon) under 'Manage devices'.
To revoke access for a secondary device:
Click the garbage can icon next to the device you wish to remove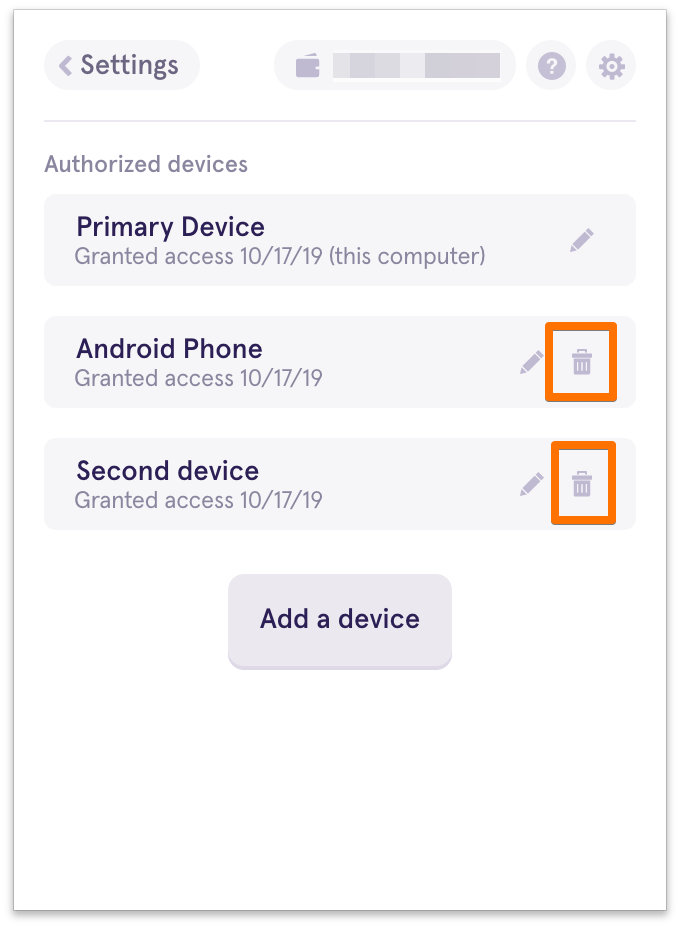 Confirm you wish to revoke access for that device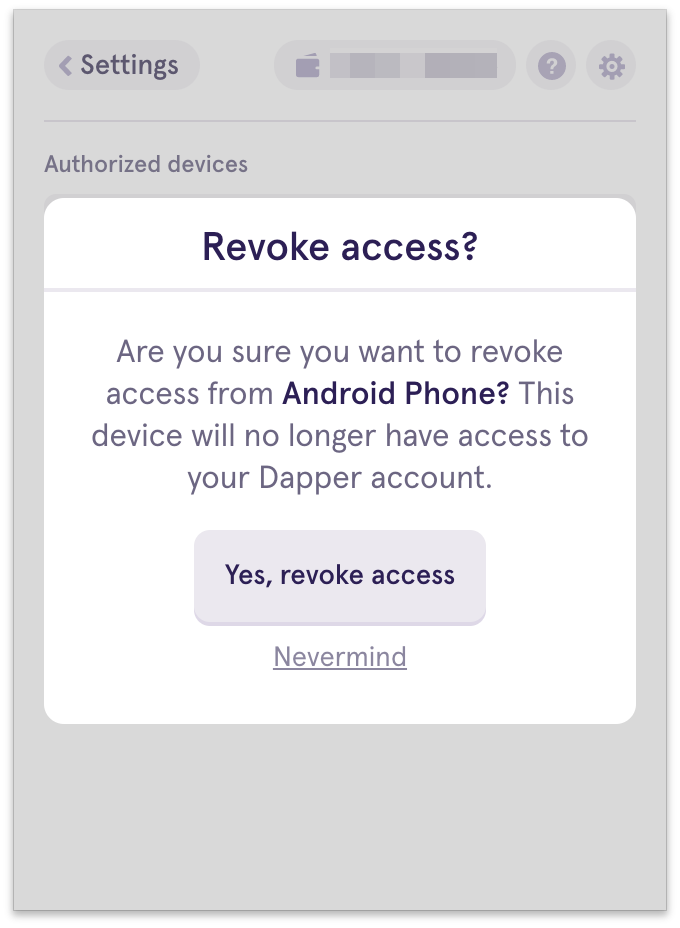 Confirm the request via email. The subject line will read "Revoke access to a device"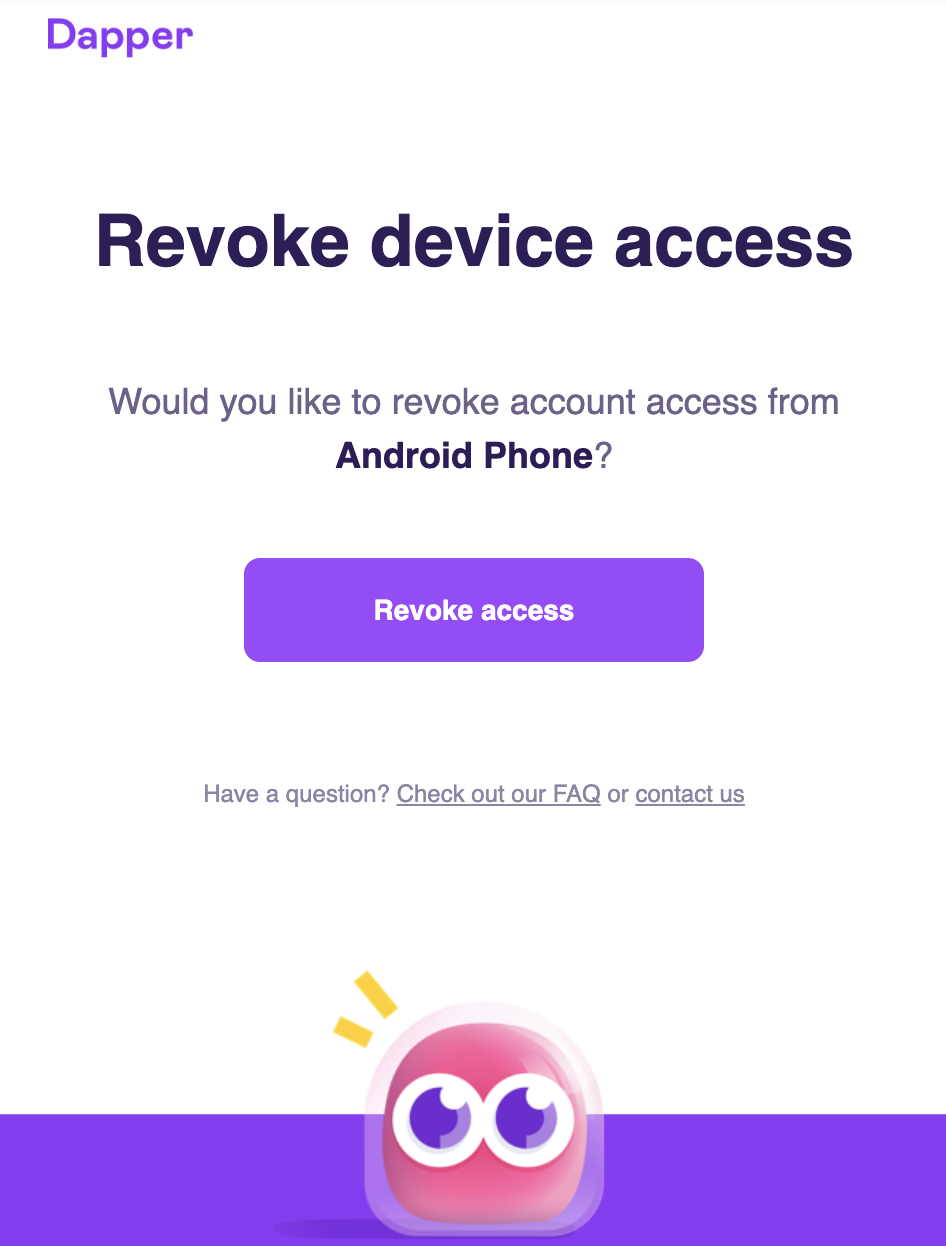 Once confirmed, head back to Dapper and click "I've confirmed my request"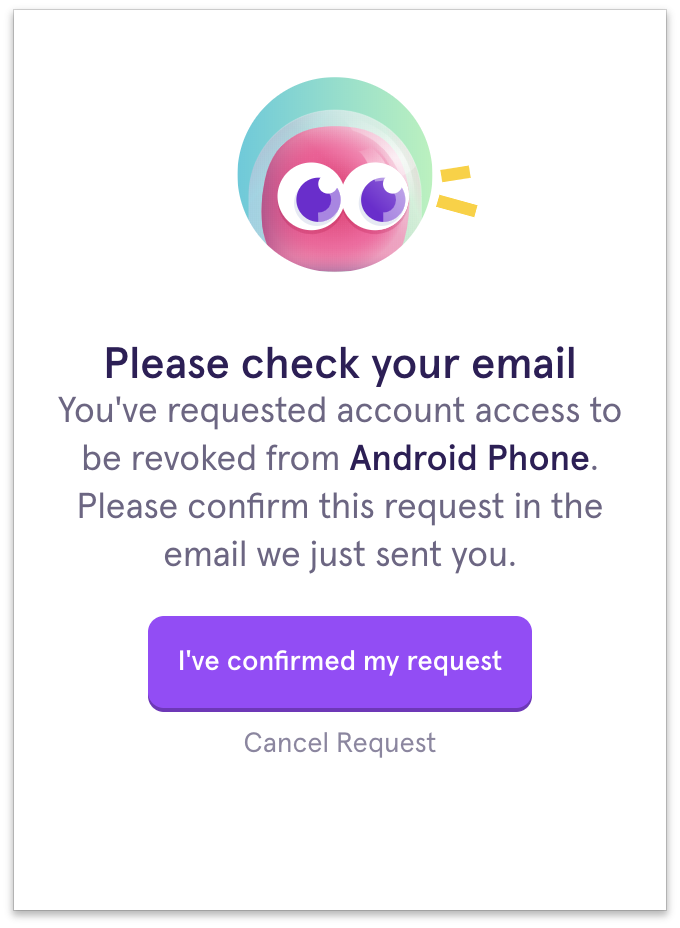 The revoking process will take a few minutes. Click "Got it!" to continue using Dapper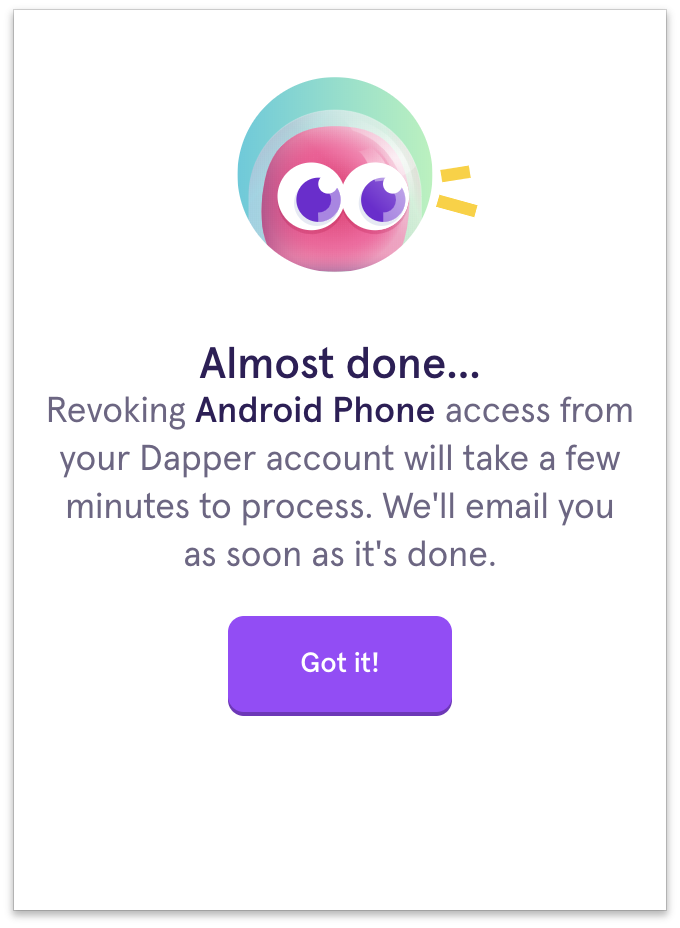 Once the device has been revoked, you will be notified via email. The subject line will read "Dapper access has been revoked from one of your devices"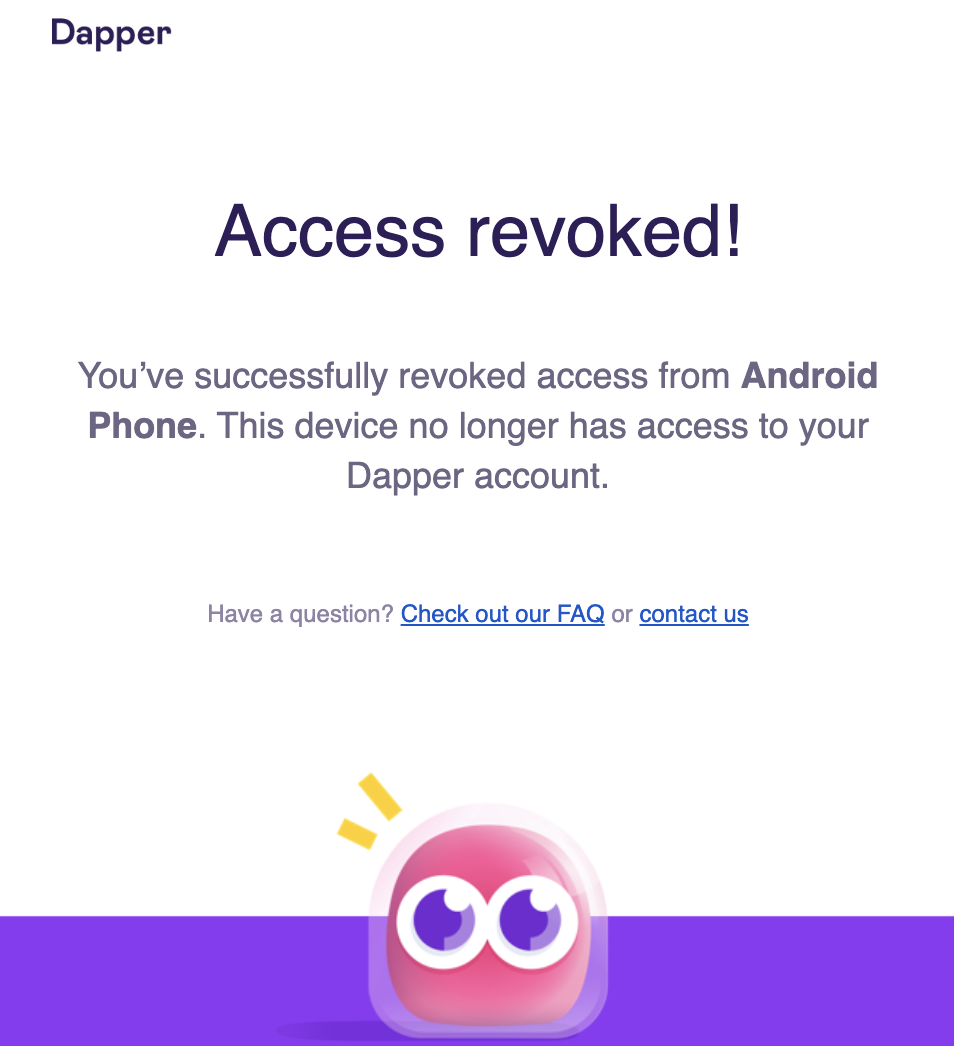 By allowing you to manage which devices are connected to your primary Dapper account, even if a device is lost or stolen – you're assets will always remain secure with these extra measures!