The Rescue Kit is your backup in case you lose access to the devices associated with your Dapper wallet. As long as you have your Rescue Kit, access to your email and your Ethereum Dapper Legacy login credentials – you will never lose access to your account. In essence, the Rescue Kit can be seen as both your seed phrases and private key in one. This is why it's crucial to have your Rescue Kit saved in a secure location not dependant on your computer. For a detailed breakdown of how the Rescue Kit works, you can read more here.
The Rescue Kit is saved as a PDF and, by default, will be saved to your 'Downloads' folder when you first create your Dapper wallet. Inside of the PDF, you will find:
The email you used to create the Rescue Kit
Your unique "Recovery Code" which is used to recover your account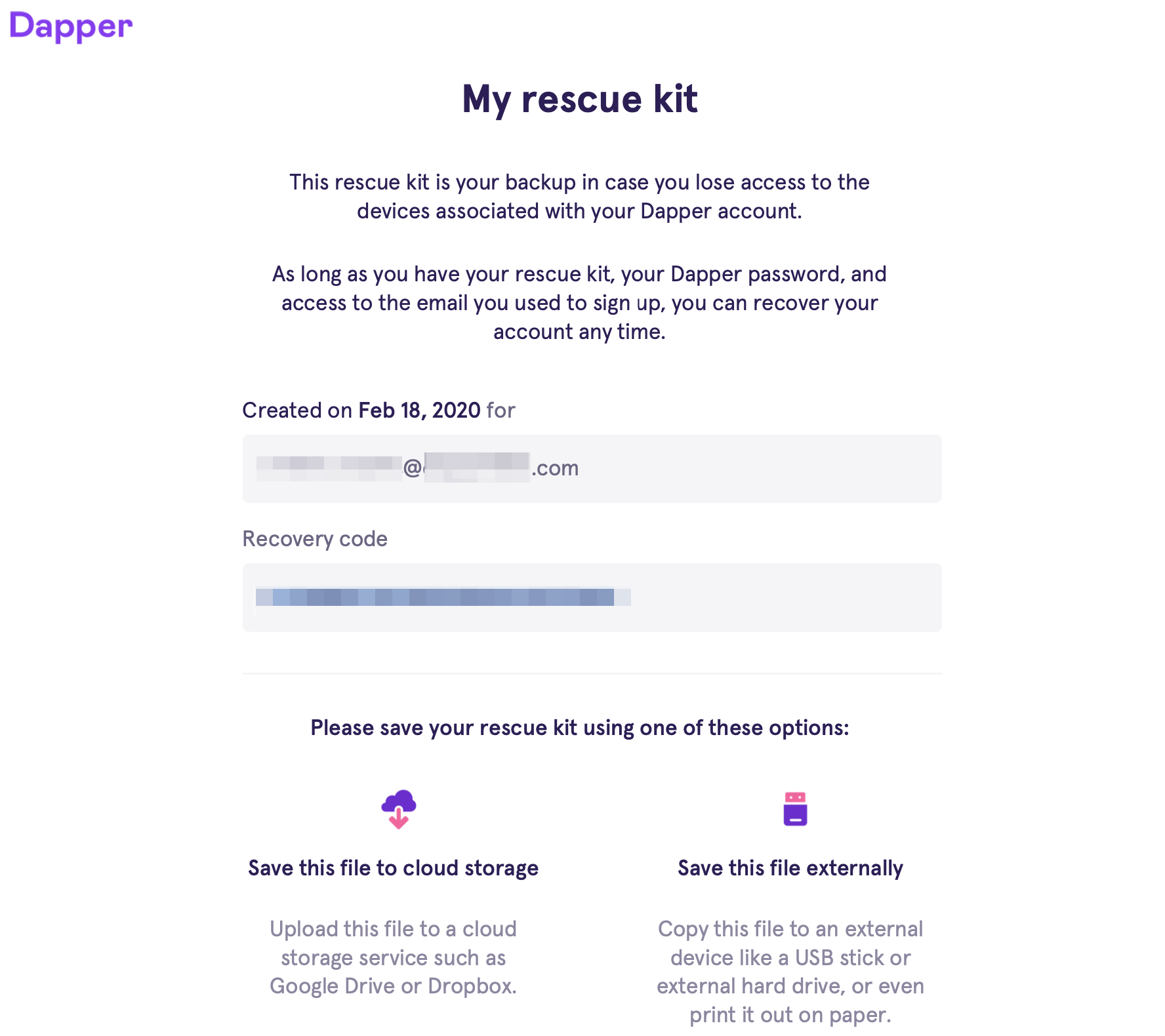 With other wallets, if you lose your device or seed phrases – you lose your assets. With Ethereum Dapper Legacy, recovery never relies on your device. To take full advantage of this, it's best to have your kit saved in a few different locations. You can read more about that here.