Dapper allows you to play games and connect to dapps without having to worry about adjusting transaction speeds (ie. gas limits). By partnering with the best dapp games, we cover all network fees associated with transactions so you so can focus on having fun. We call this the Dapper Pass.
How Dapper Pass works
Dapper Pass covers all your network fees for both Dapper Labs and partner dapps. The pass also provides 3 free transactions per week for non-partner dapps, ETH transfers, and ERC-20 transfers. ETH and ERC-20 transfers made between Dapper wallets will be covered by the Dapper pass. Whenever you transact with a non-partner dapp, you will see the number of free transactions you have left both within Dapper and on the confirmation page.
Note: Your free transactions renew every Sunday at 00:00 PST.
Confirming a transaction with Dapper pass: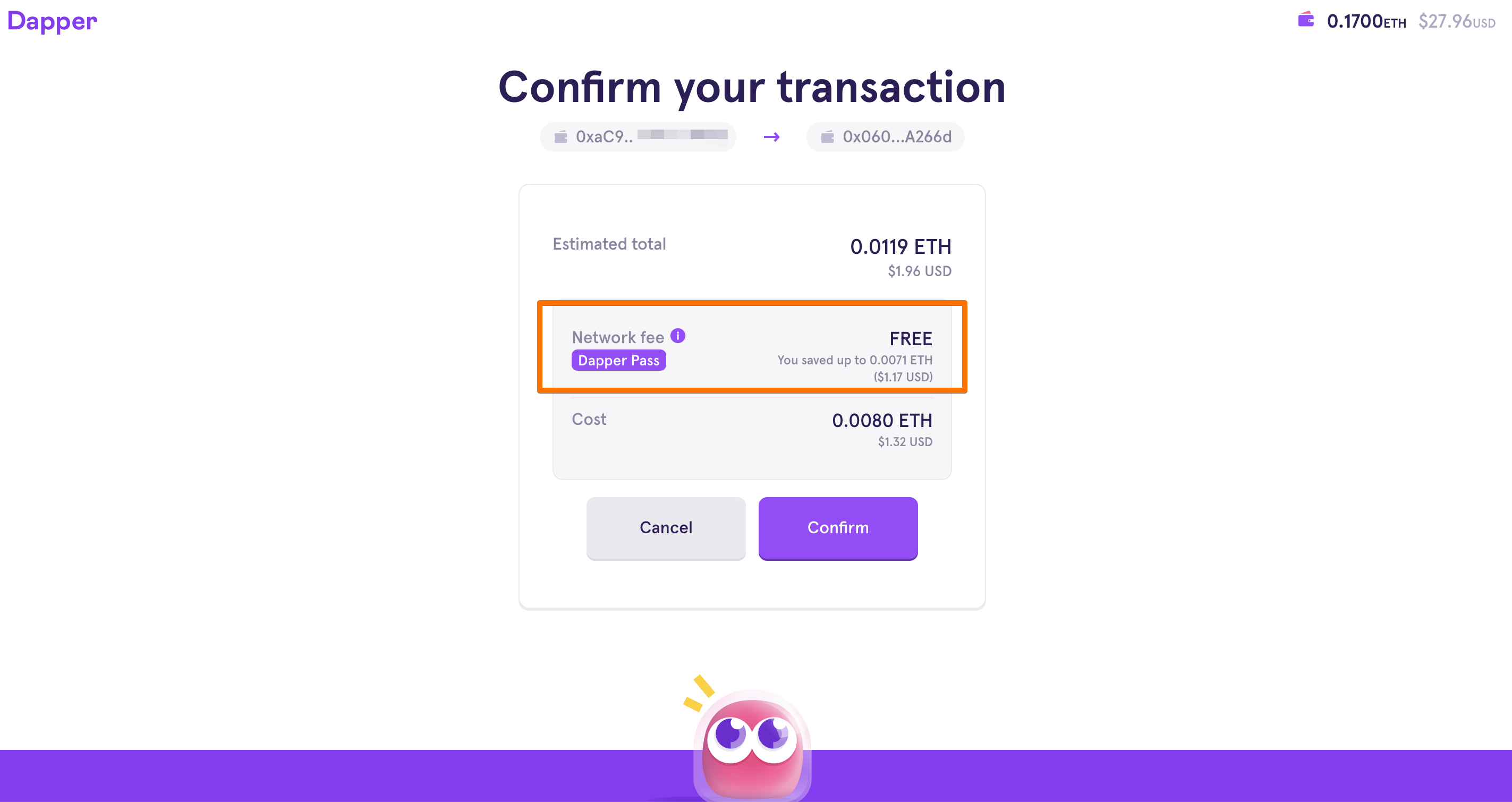 How Transaction Passes work
Once you've used up the 10 transactions, we offer Transaction Passes which will be used to cover your network fees in all other dapps. They can be purchased in bundles of 10, 20 or 30. Only 30 Transaction Passes can be held at one time. Once you use up your 3 free transactions, you will be automatically taken to purchase more passes the next time you make a transaction.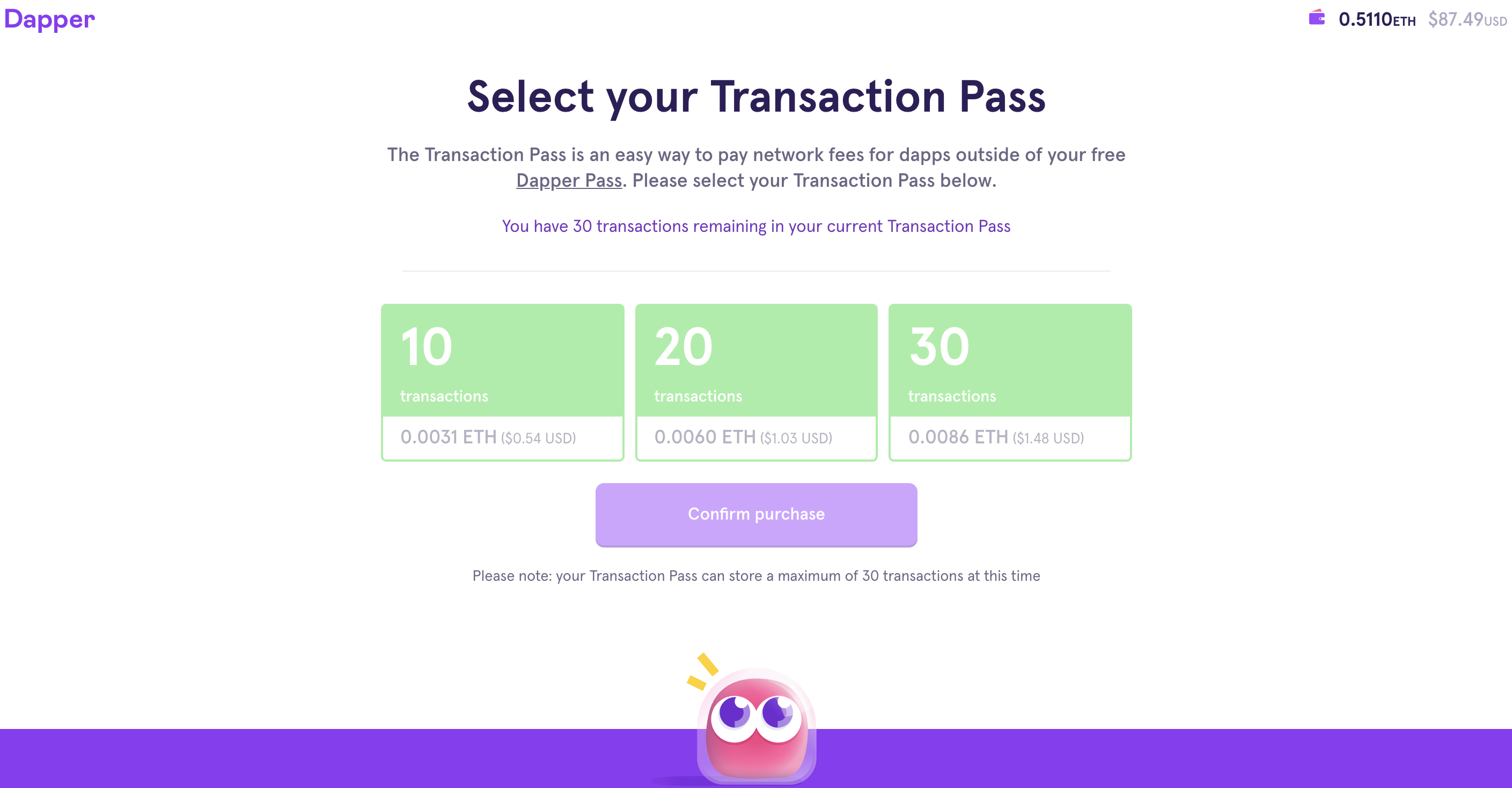 You can also manually buy Transaction Passes right within Dapper. Click on settings (gear icon), under 'Account > Transaction pass' click the 'Transaction pass' tab, and then 'Buy Transaction Pass'.
Note: Purchased transaction passes will stack on top of the 3 free transactions for a total of 33.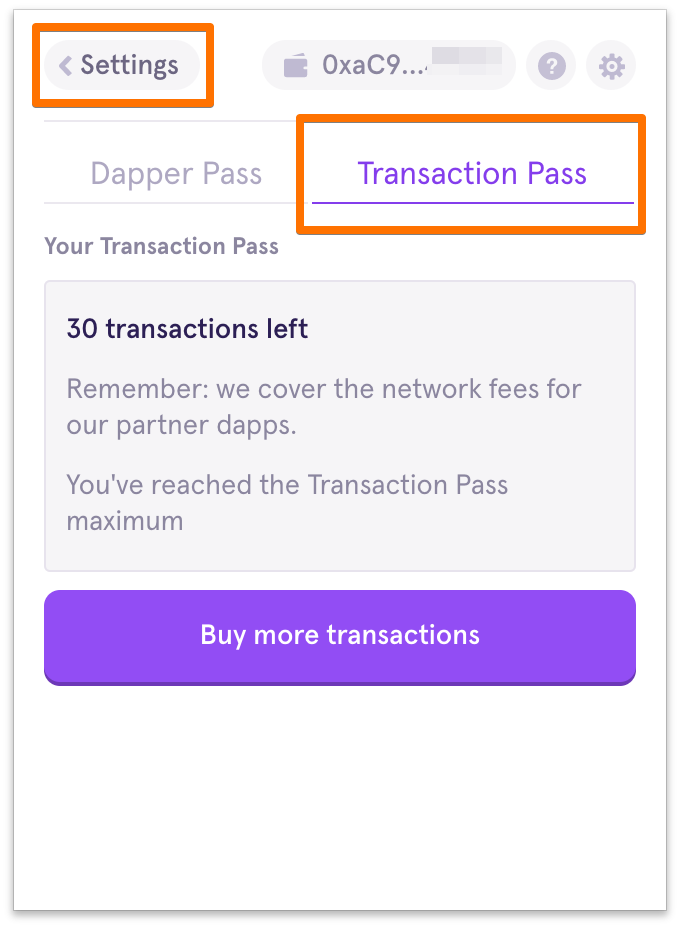 Once you've completed a purchase, you will receive an order receipt to your email's inbox. The purchase will also show in your Dapper's activity feed.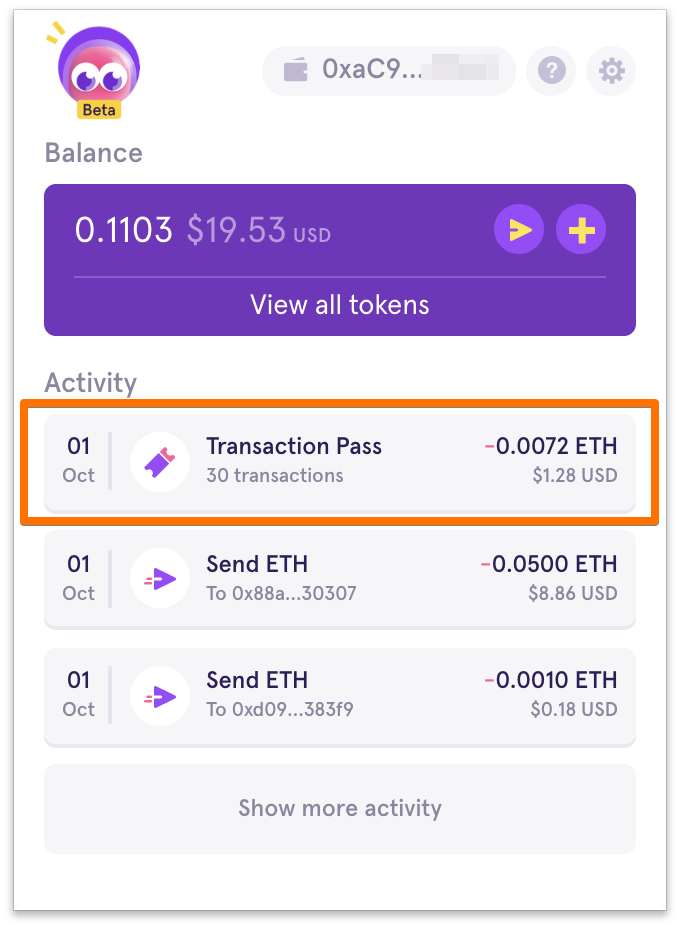 Confirming a transaction with Transaction Passes: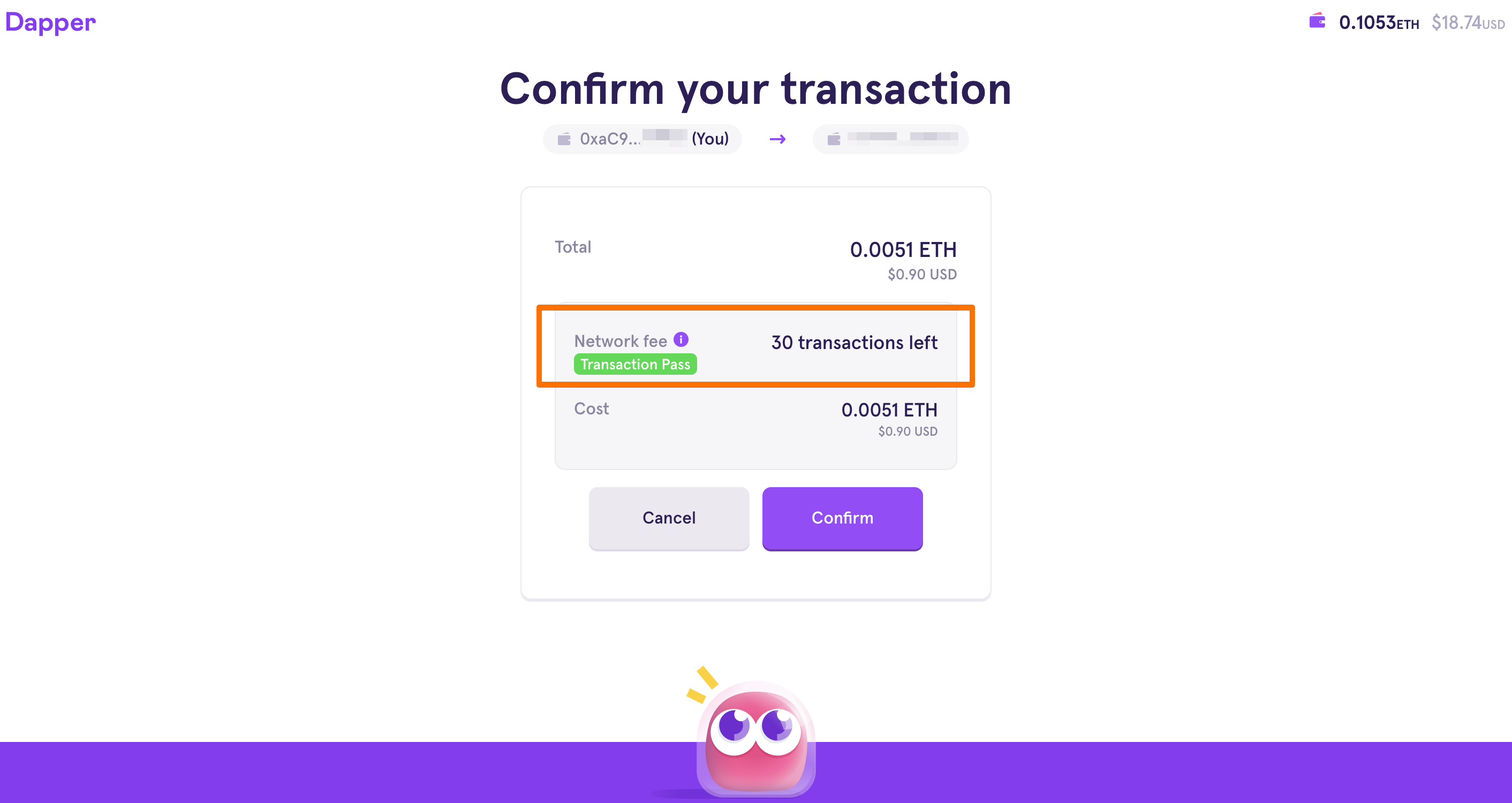 If you have any questions or feedback you can either reach out to support@meetdapper.com or directly submit a ticket here.