Before you can start playing games or connecting to dapps, you will first need to approve them to connect to your Dapper with your 'signature'. By agreeing to sign, you are allowing the dapp to access your wallet address. Individual transactions will still need to be approved.
If you don't want to have to agree to sign each time, you can disable your Dapper's privacy mode in the setting menu (gear icon) by clicking the purple slider off (Settings > Security > Privacy Mode).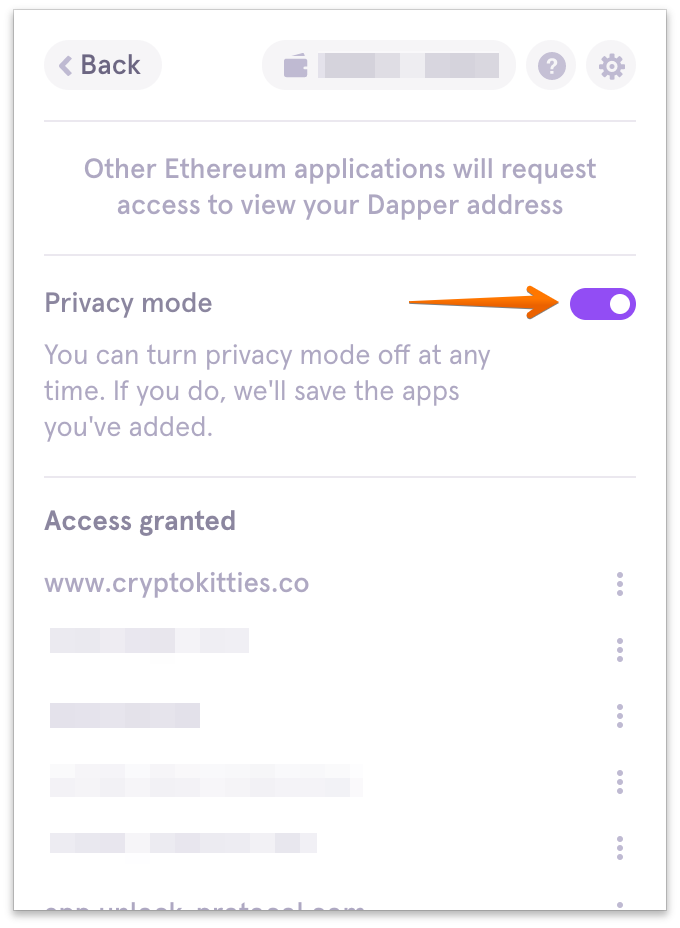 Once you've connected to a game, the dapp will most likely recognize and list your wallet address somewhere on their site. This is the indication that you've been able to successfully connect your wallet to the dapp. You will now be able to complete transactions like making purchases, playing a game, trading, or breeding – whatever the game entails! While most games can be played with Dapper, here are a few of our partners who deliver some of the best experiences available on the blockchain!
CryptoKitties, Cheeze Wizards, Decentraland, My Crypto Heroes, Crypt-Oink, MegaCryptoPolis, Footbattle, and OpenSea.
Once you've started gaining assets, you can view them on Dapper or even start to send them out to friends!