Should you lose access to your account, computer, or mobile device, the recovery process will allow you to regain control of your Ethereum Dapper Legacy Wallet. During account creation, a Rescue Kit is provided which must be saved before the wallet can be accessed. The kit is saved as a PDF with the filename "Dapper Rescue Kit" followed by the date it was generated. By default, it will be saved to your "Downloads" folder.
Recovery involves a transaction sent to the Ethereum network to regain your local device keys. Since each code inside the Rescue Kit can only be used once, it's very important to only proceed through recovery if you absolutely have to.
Once you have your Rescue Kit ready to go, follow these steps to proceed with recovery:
Log into your account and select "I want to recover my account"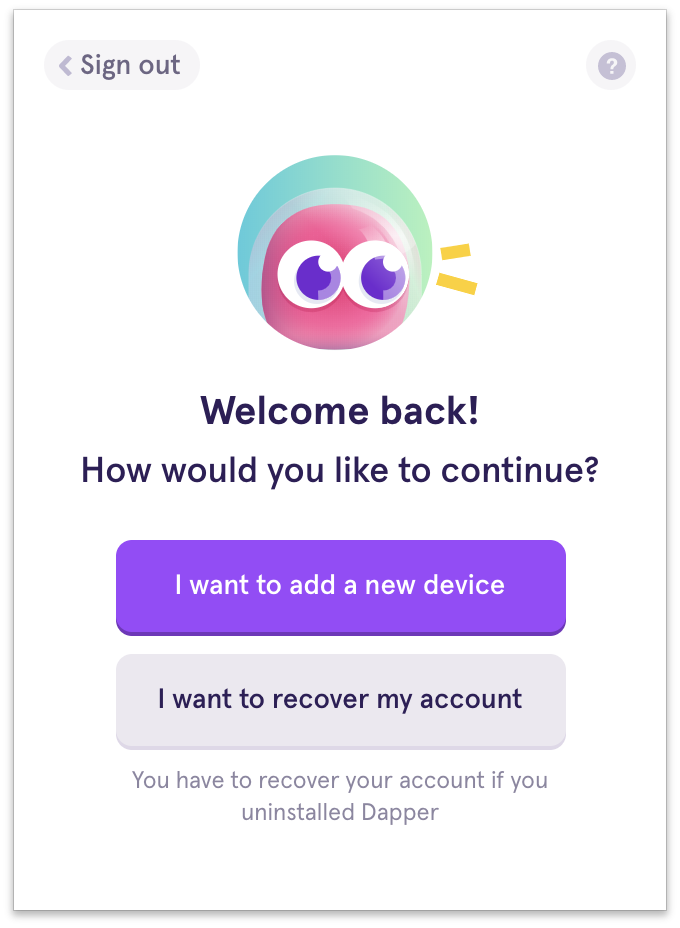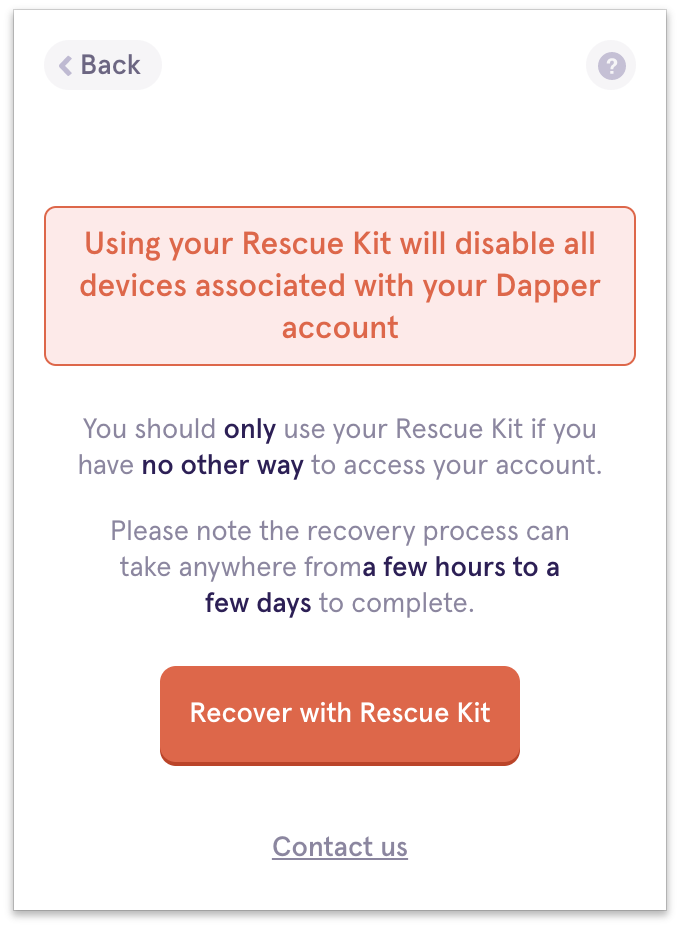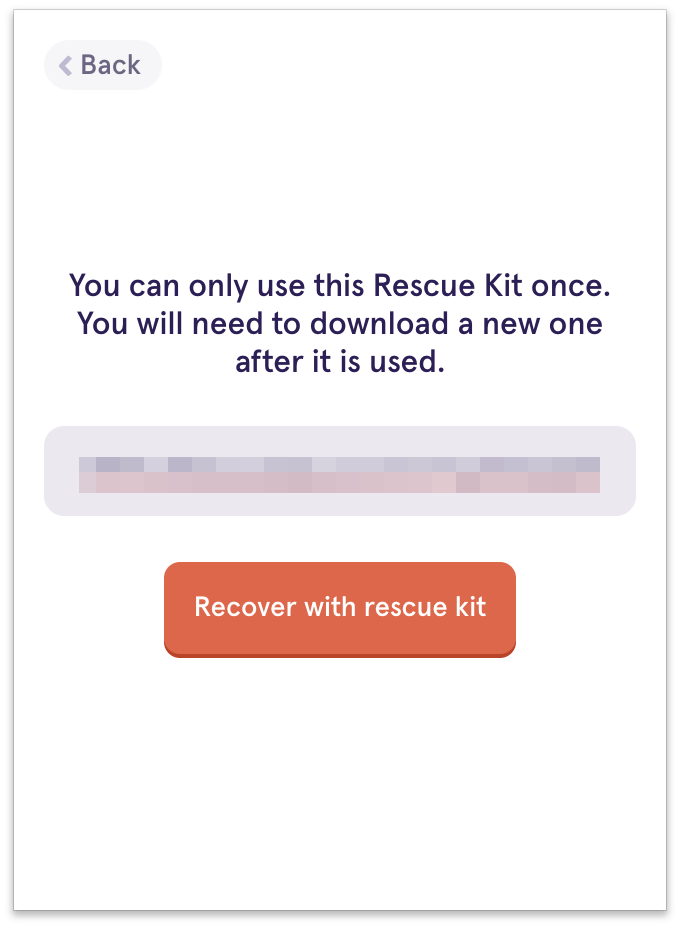 Confirm the recovery via email and head back to Ethereum Dapper Legacy Wallet to confirm the verification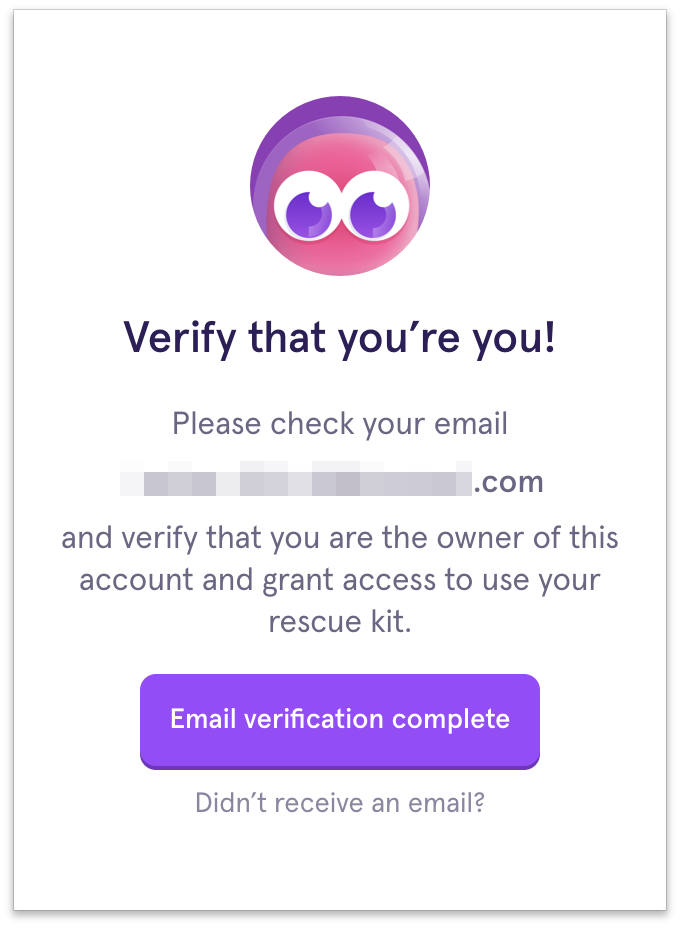 Dapper will show "Recovery underway" as it's recovering. Depending on network speeds, this may take a few hours in very rare cases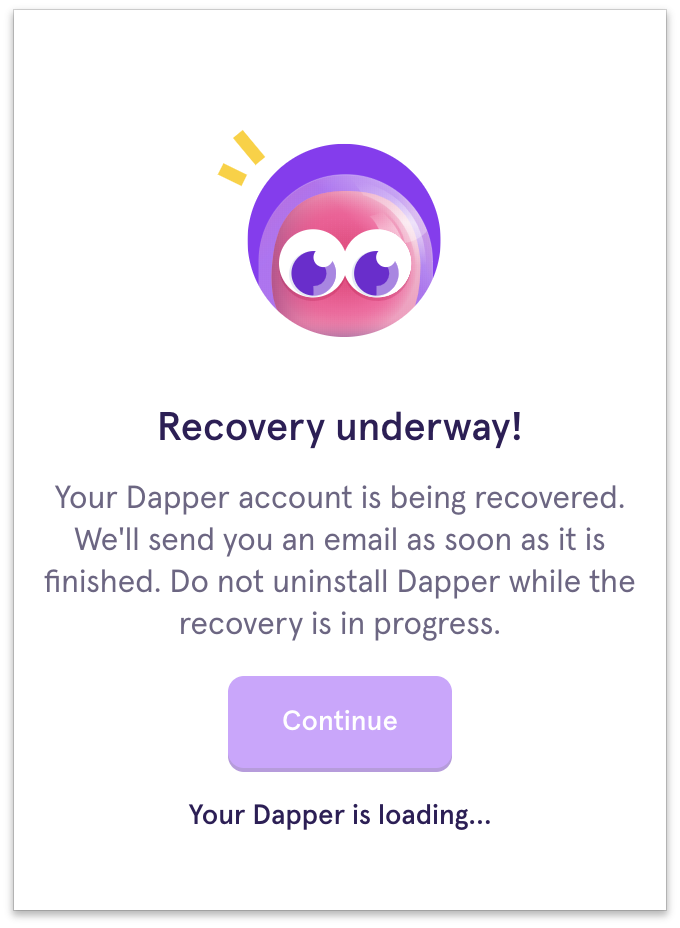 Once recovery is complete, open up Ethereum Dapper Legacy Wallet and hit Continue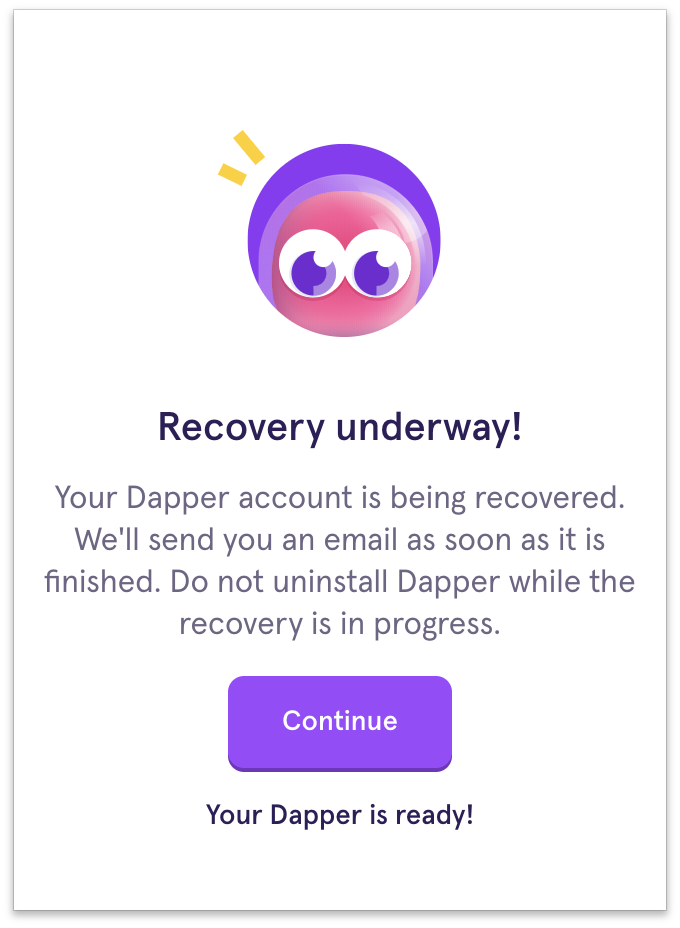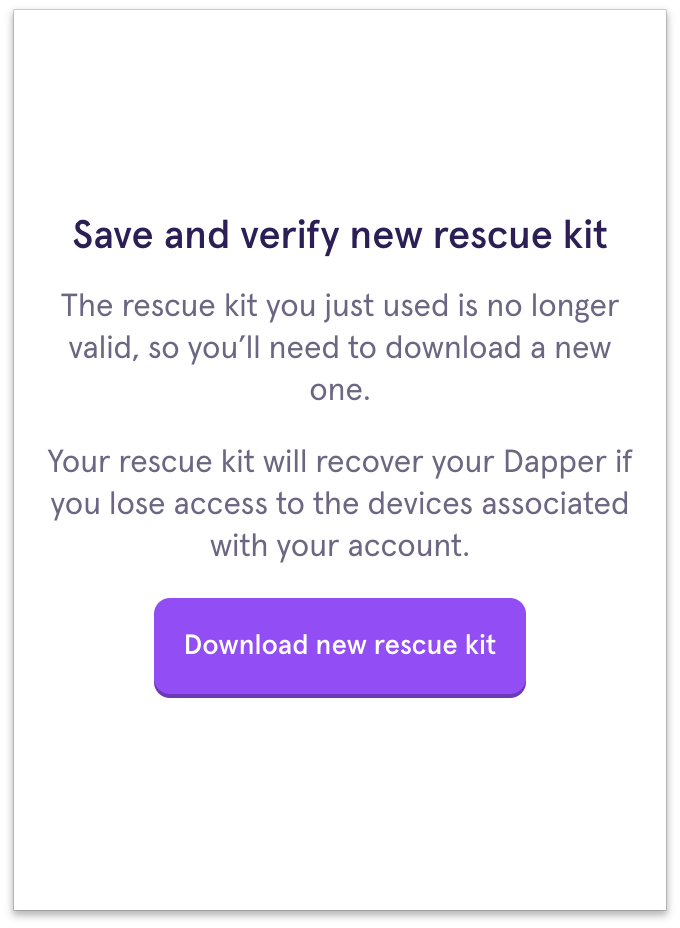 Success! Your wallet has been recovered properly to your new device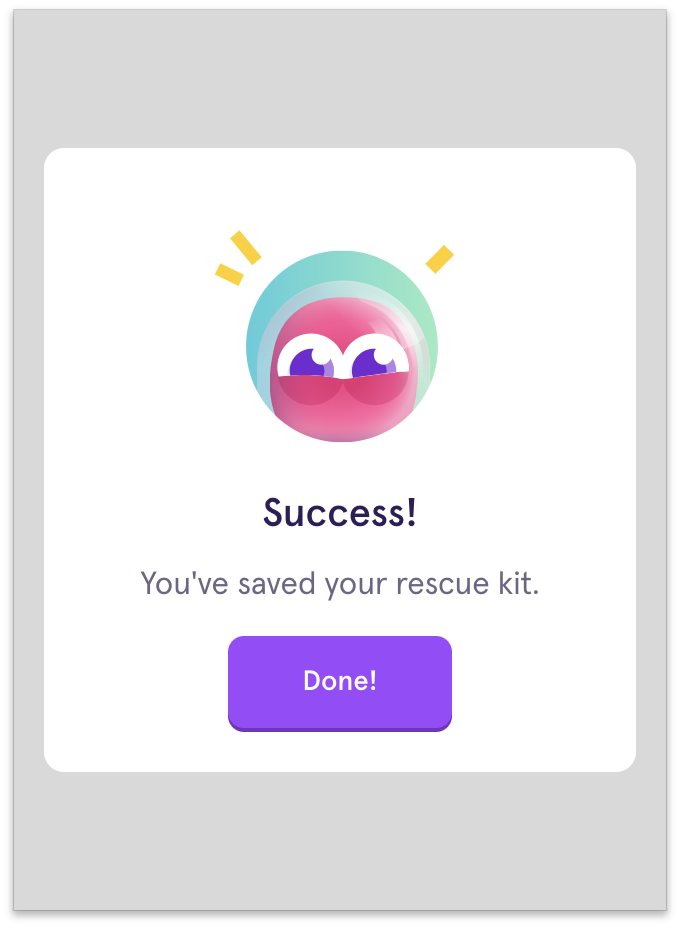 You will also be notified via email once the recovery has finished. If you run into an issue with recovery, you can submit a ticket directly here.
Note: If you have to step away or shut down your computer during recovery - no problem! Recovery can be resumed at a later time. The next time you log into your account, a prompt will show informing you of the partial recovery. Click Continue Recovery and you can upload the same rescue code to resume recovery.