Thanks to Dapper's smart contract, account access and recovery is no longer dependant on a single device or collection of seed phrases. Instead, recovery relies on three different layers – access to your email, Dapper login credentials and the Rescue Kit as a separate PDF. Even if something were to happen to your computer, you would not lose access to your account so long as you had your Rescue Kit. By default, you will be prompted to generate and save the kit to your 'Downloads' folder before you're able to access your wallet.
To take full advantage of this feature, we highly recommend you save the kit in multiple locations:
As a local file
On a thumb drive
In cloud storage
As a printout
Since the rescue kit contains an inert private key that can only be activated by the account owner, the kit is safe to store in multiple locations. This also protects you from losing the kit in case anything happens to your primary computer. Whenever you use your Rescue Kit for recovery, a new kit will be generated and the previous one will no longer be valid. You can also manually download your rescue kit at any time under the settings menu (gear icon). Find out more about the recovery process here.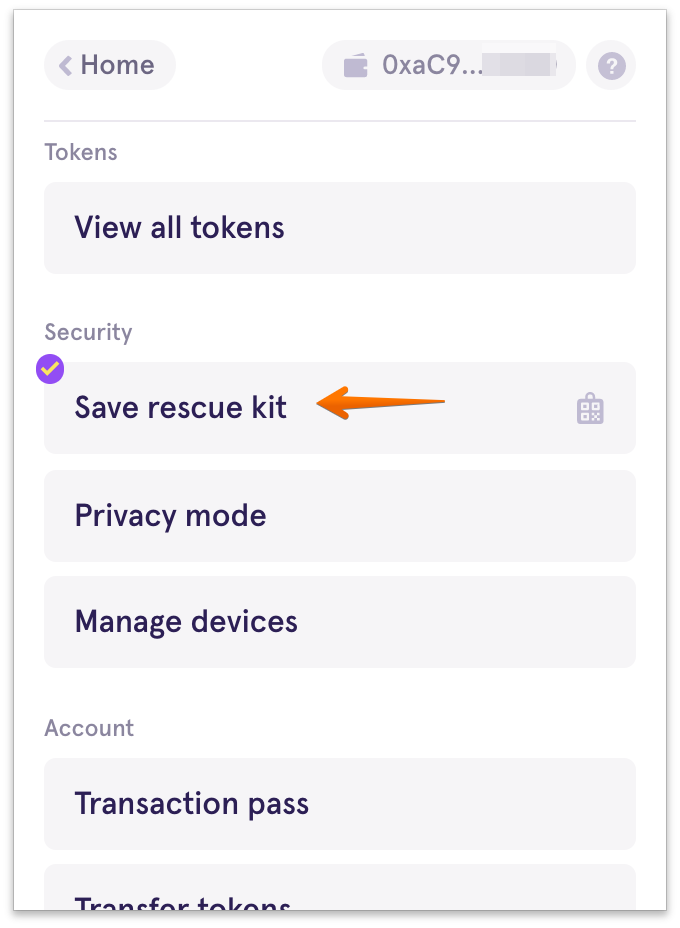 Basically, so long as you have a quick and easy way to access your kit – you will never lose access to your assets!